CRAFTY CHRISTMAS!
WINTER WARMTH - ONLY A PAVEMENT AWAY FUNDRAISING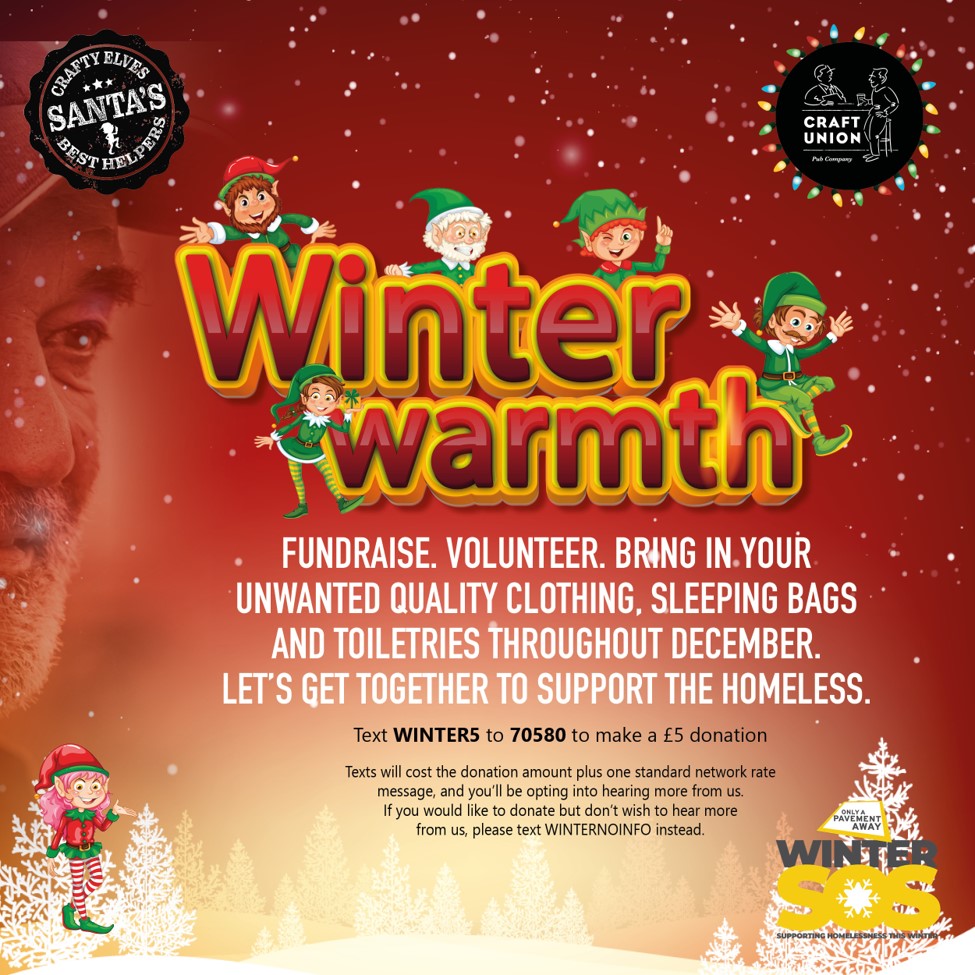 This Christmas, more than 200,000 families and individuals in England alone will be experiencing the worst forms of homelessness. Christmas is a time for giving; what better way to support our local communities than to give a helping hand to those in need.
Craft Union are aiming to raise £100k for the charity Only A Pavement Away through some brilliant activities during December and January. Some of our pubs will be hosting Fill A Flask events in January and handing out Winter Warmth back packs to rough sleepers and homeless hostels. Please contact your local Craft Union pub to see if they are taking part. Through fundraising, volunteering and donating we can get together to support the homeless.
FILL SANTAS SACK - GIVING BACK TO OUR LOCAL COMMUNITY CAUSES THIS CHRISTMAS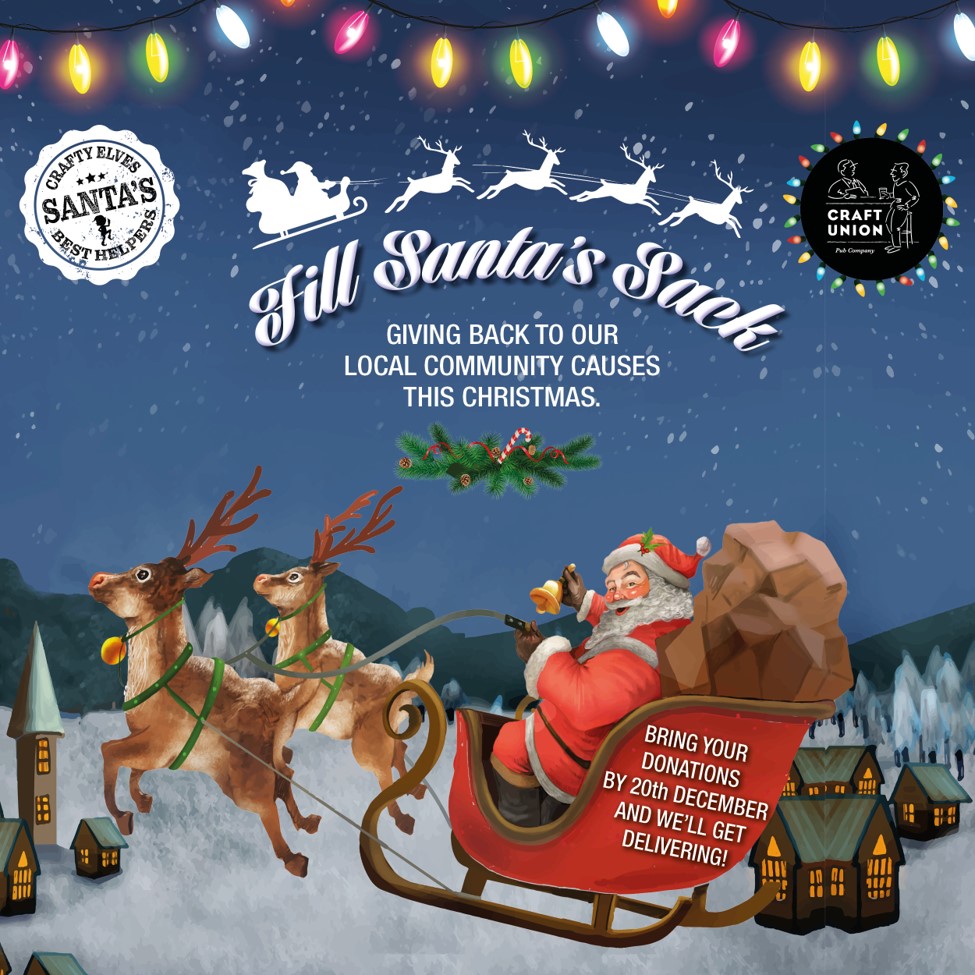 EVERY child deserves the best Christmas possible. Support our Santa's Sack campaign and collect unwanted toys to donate them to kids less fortunate in local care homes and hospitals.
We are encouraging your friends, family and our regulars to donate any unwanted toys to our toy collections throughout December. Each of our Pubs will receive 30 sacks to collect toys in, head down to your local TODAY to donate!
WATCH ALL THE LIVE SPORT THIS CHRISTMAS!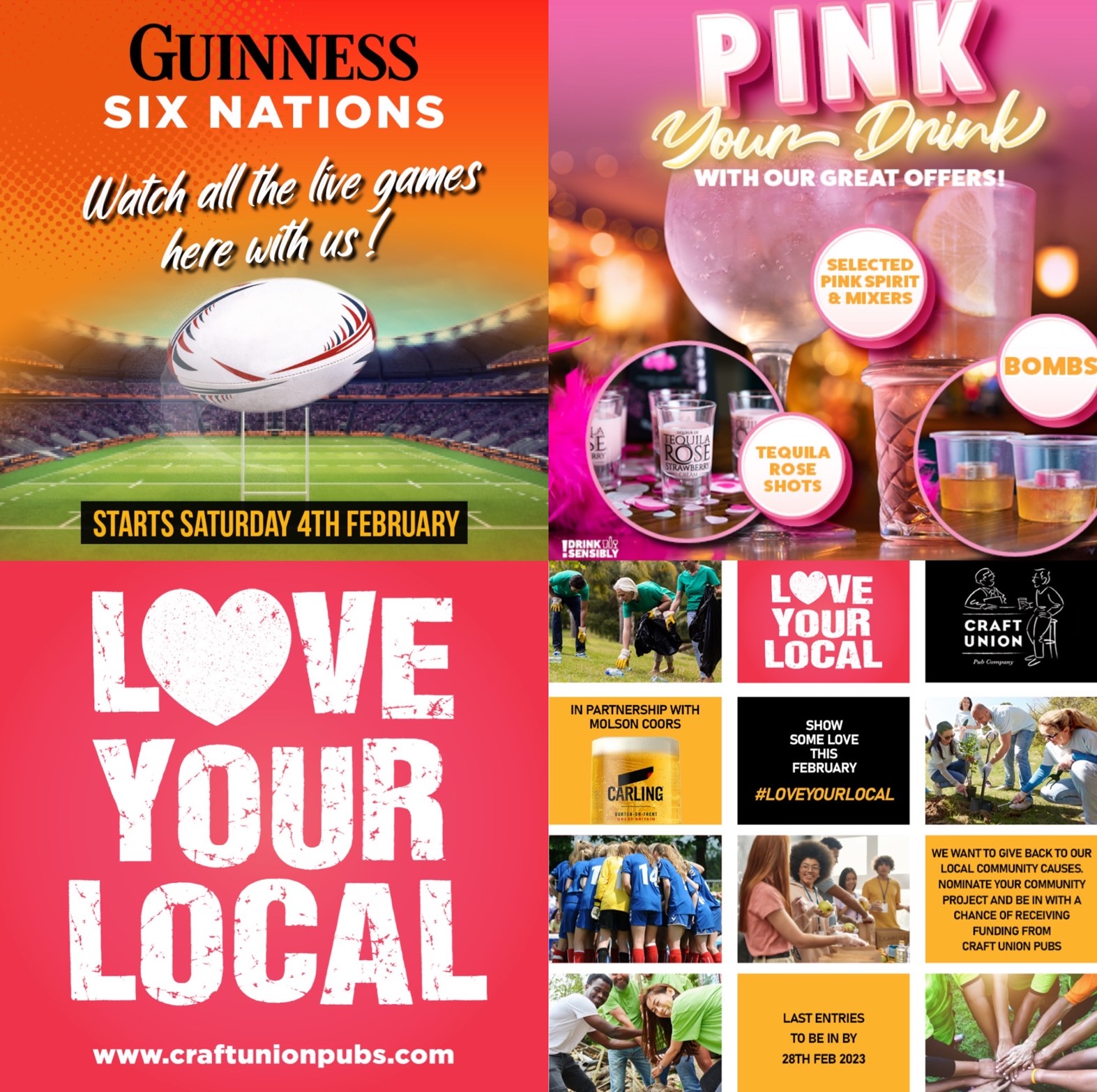 Visit your favourite Craft Union pub this Christmas to watch all of the live sport with us!
HAPPY NEW YEARS! TIME TO PARTY CRAFT UNION STYLE!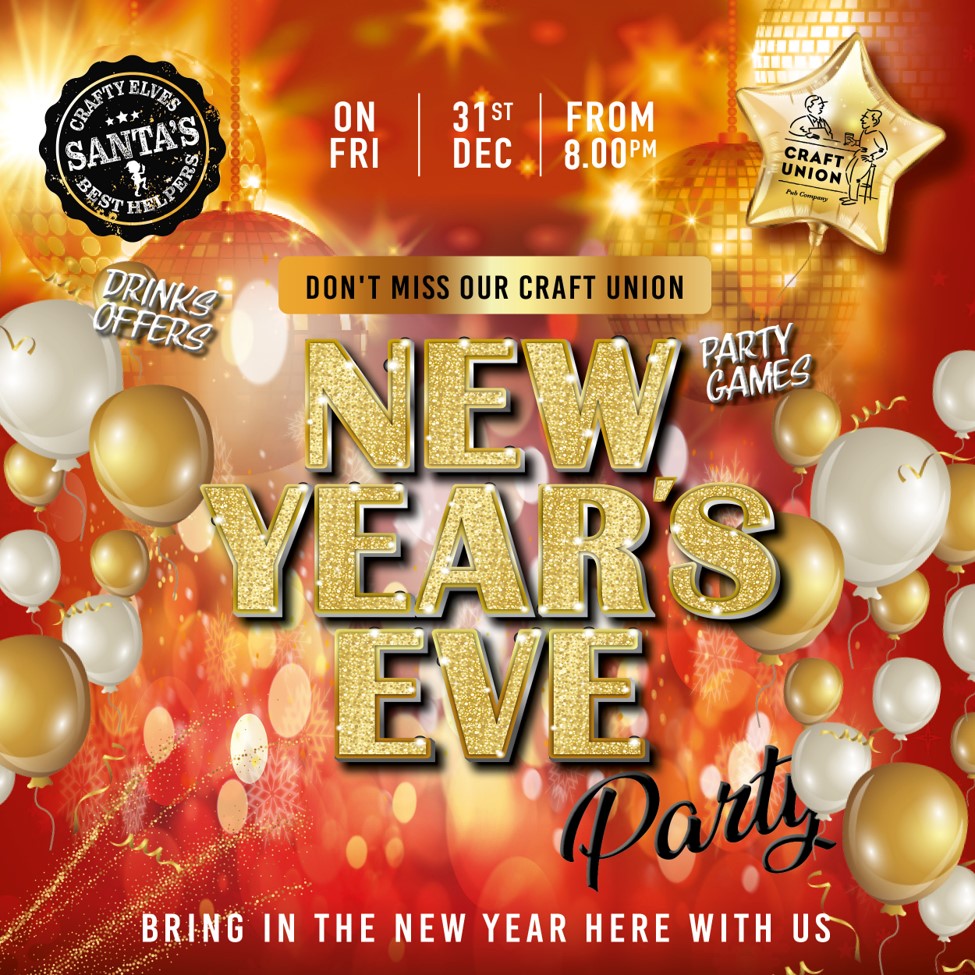 It's time to see in the New Year with your community Craft Union Style!
We missed out last year due to the restrictions so let's make up for it this year. We can't wait to see you there!
Use the pub finder below to find your nearest Craft Union pub: